Nico Macdonald is an educator, facilitator and consultant on innovation and creativity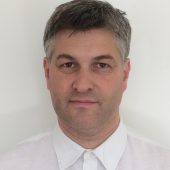 In the area of education and research I am a visiting fellow and tutor at the School of Arts and Creative Industries at London South Bank University, over the last three years I taught Business & Innovation at postgraduate level at Ravensbourne University London, and ran projects for the undergraduate Journalism programme at the University of East London. I have lectured widely in academia, at conferences, and for corporate clients, across the UK, the rest of Europe, India, the United States and Latin America. [Portraits and full biography]
My consultancy clients have included the BBC Future Media & Technology (now part of BBC R&D), BT plc, Arup, Nesta, the Design Council, DigitasLBi, Creative Industries KTN (now KTN Ltd.), televisual and digital content creators CC-Lab, the Centre for London, the Mayor of London's Office, and SurvivorsUK.
I am the co-author of BIG POTATOES: The London Manifesto for Innovation. Publications for which I have written include the Guardian, BBC News Online, Blueprint magazine, the RSA Journal and The Register, and Eye (the international review of graphic design, which I also helped set up); I am the author of 'What is Web Design?' (RotoVision) and contributor to many books and journals.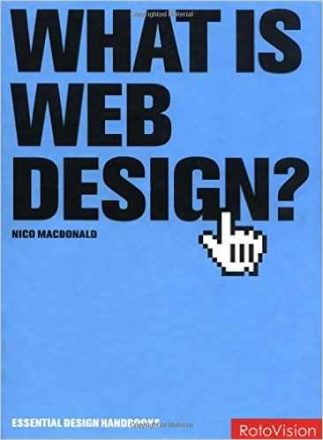 Past roles
Between 2016 and 2018 I was chief executive of the Research & Development Society.
From 2010–2011 I was Head of Innovation at the South-West Creative Industries Innovation Network, based in Bristol as part of South West Screen. This later became Creative England, which is merging with the Creative Industries Federation in 2020.
In 2008 I founded Media Futures, to facilitates innovation in media, technology and society, working with partners including BBC Future Media & Technology, Bloomberg LP, and the AHRC's REACT (Research and Enterprise in Arts and Creative Technology) programme.
In the late 90s I was a co-founded the London-based Internet strategy business Ascendant Partners Limited, whose clients included Associated New Media, BT plc, Touchfire (Bolt UK), Focus Do-It-All, Haymarket Publishing's Management Today (again), Idealab! (Scan UK), SHOWstudio, McCarthy O'Connor, National Britannia, and USA Interactive (now IAC, founded by Barry Diller).
In 1996 I co-programmed the first UK conference about design for the Internet – 'Designing the Internet' – and in 2000 co-programmed the first UK conference about user experience (UX) – 'Design For Usability'. I have programmed and facilitated many events [more].
In the late 90s, I was the first design strategist at the Guardian New Media Department, having been digital design director at MetaDesign London (which eventually became DigitasLBi, now part of Publicis Groupe).
An early startup
In the late 80s, I founded Spy Graphics to consult in electronic publishing at the time that it was coming of age, and from 1990 we were based in Perseverance Works in Shoreditch – in the days there was only one respectable watering hole.
Publishing clients included the British Film Institute's Sight & Sound magazine, the Royal Academy of Arts 'RA' magazine, the World Economic Forum's WorldLink magazine, Times Newspapers, Thomas Telford Ltd (the publishing arm of the Institution of Civil Engineers), the Pet Shop Boys Partnership, and Alan McGee's Creation Records.
Design clients included Esterson Lackersteen, Cartlidge Levene, Atelier Works, Williams & Phoa, Pearce Marchbank Studio, Matter (Peter Brawne), and Martin Colyer.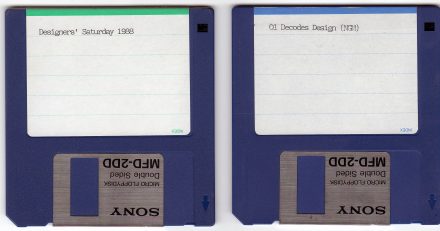 Pre-history and Education
After schooling I worked as a researcher for the New Delhi-based Centre for Development of Instructional Technology (Cendit), working across the sub-continent, and interned for New Jersey Senator Bill Bradley on his 1984 re-election campaign, before studying Law at the London School of Economics. During my studies I began working in electronic publishing in the US, when I got a summer job working on a small newsletter – the National Women's Health Report – in Georgetown, Washington DC. I had gone there to intern on Capitol Hill. 


Why Spy?
Spy was named in honour of a New York-based satirical monthly magazine published from 1986 to 1998, founded by Kurt Andersen and Graydon Carter as a kind of well designed Private Eye aimed at celebrities, and the rich and powerful – not least the man who became POTUS. (The magazine took its name from a fictional magazine in the 1940 American romantic comedy The Philadelphia Story.) I was initially attracted by the line-art illustrations, dingbats, and pictorial devices, which were created in the then-new Adobe Illustrator, and commissioned by art director Stephen Doyle of Drenttel Doyle.
via Google Books books.google.com/books?id=0OSXeiTCfLAC&printsec=front…
[Notes]