Events on innovation, design and media
Programming and facilitating events allows ideas to be publicly challenged and new discussions to quickly emerge
My experience
I am a London-based chair and event programmer with experience in facilitating events across innovation, design and media from the UK to the US and India. I have conducted 'in conversations' with luminaries including Jimmy Wales, Jaron Lanier and Clay Shirky, and chaired events with practitioners including Donald Norman, Katie Hafner, Neville Brody and Brian Collins.
My background
I began programming events with Design Agenda, which I co-founded, and have continued to program events myself, in collaboration with other individuals, and as part of conference committees for the US-based Association for Computing Machinery (ACM) Special Interest Group on Computer-Human Interaction (SIGCHI) and AIGA Experience Design, and the UK-based British Human-Computer Interaction (HCI) Group.
My approach
My approach to programming events is to find new areas or angles of interest that need to be explored, work with relevant collaborators, find original and appropriate presenters (not 'the usual suspects'), work with them on effective communication, logically structure discussion and debate, and document the event, both for participants and others. Events I programme are almost universally well-received, and the AIGA Experience Design London Forum I founded in 2000, was considered to be invaluable by many attendees.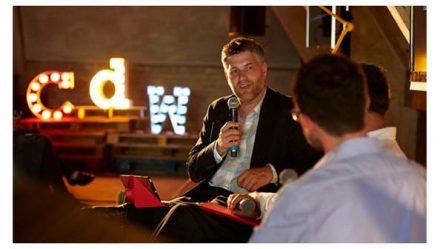 Get in touch
I am available to programme and chair events in London, the wider UK, or abroad. Do get in touch if you would like to discuss how I might contribute.