I am interested to learn about Britain Remade, a coalition for economic growth in Britain, of which they say, 'It just needs a voice.'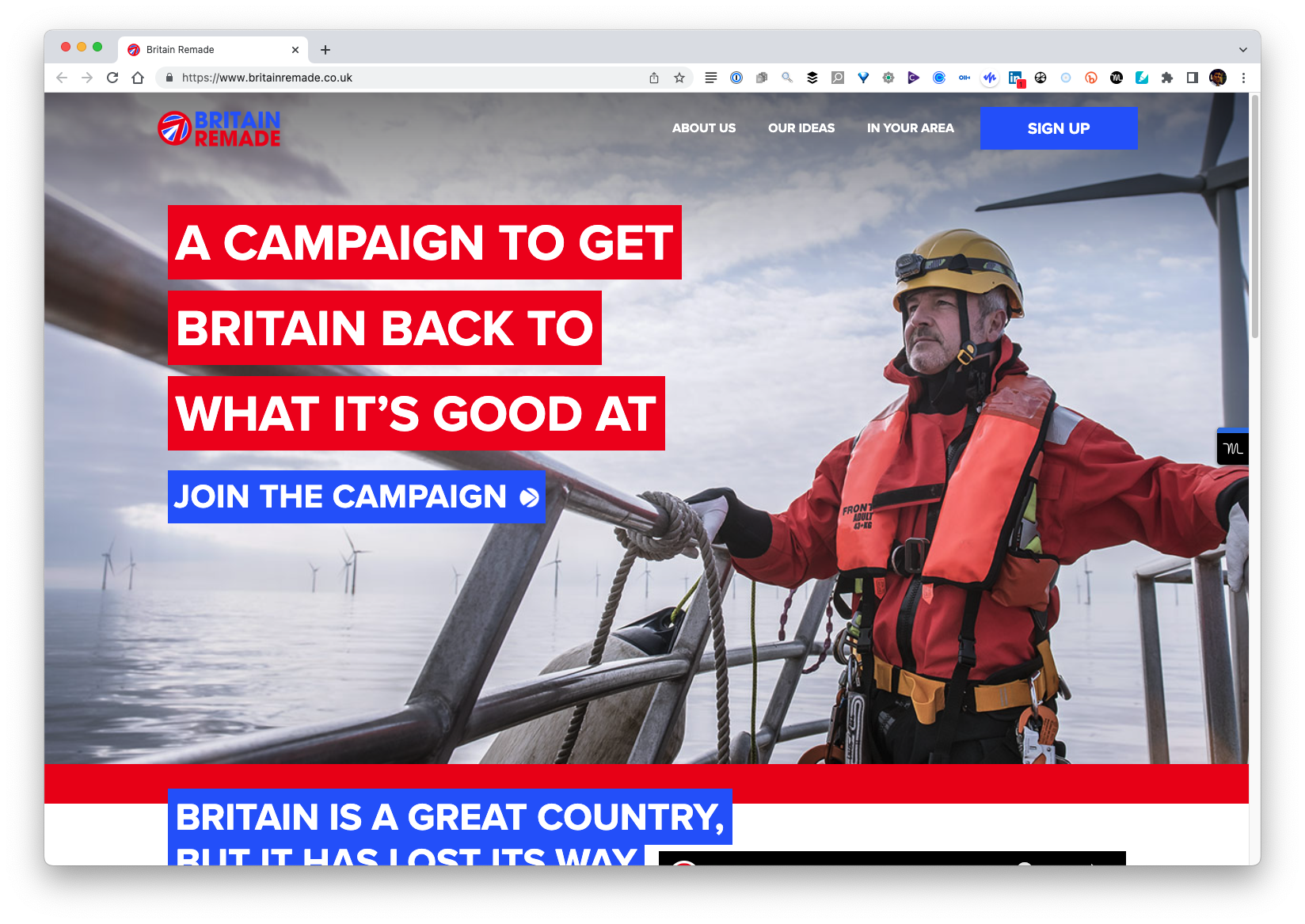 In the Sun newspaper on Saturday they talk of how 'We can shape the world with our science and engineering again', and it reports on a survey Britain Remade commissioned which reveals a majority of Britons in favour of more local renewables infrastructure, particularly if they bring a discount on fuel bills.
Founded by Sam Richards, a former special advisor at No. 10 Downing Street; grassroots campaigner Jeremy Driver; and ex-Westminster thinktanker Sam Dumitriu, Britain Remade aims 'to act as a broker between politicians and people who want things like reliable local transport links, affordable energy bills, and a home to call their own'.
It is an independent grassroots organisation which intends to represent ordinary people. Funding comes from grants from a range of organisations including the European Climate Foundation, Joseph Rowntree Foundation, and Quadrature Climate Foundation; at present it is not accepting grassroots funding.
Find it on Twitter: @BritainRemade
---
Just launched: @BritainRemade (https://t.co/osnEPlQY6V) coalition for economic growth in Britain founded by Sam Richards (@samrichardswebb) Jeremy Driver (@J_D_89) @Sam_Dumitriu'We can shape the world with our science and engineering again'. Economic growth 'just needs a voice'
---
Find this post on LinkedIn and Facebook
[Roam]